All across America's heartland, farmers' phones are lighting up with alerts and messages — from their cattle. Farmers and ranchers are using new technology to remotely monitor their herds' health in real time.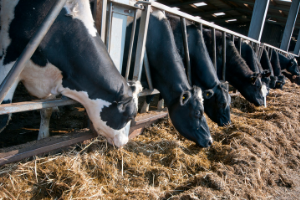 African swine fever vaccine passes tests for regulatory approval
The successful safety test moves the vaccine one step closer to commercial availability. The new results show that USDA's vaccine candidate does not revert to its normal virulence, after being injected into swine.
BECOME A MEMBER
Become a member of NIAA to network with a diverse audience, influence industry directed solutions and stay informed on information within animal agriculture. Join today!
SUBSCRIBE
Subscribe to our newsletter to stay on up-to-date on our events and the latest news in animal agriculture!