Ag technology, acquisitions, mergers, and collaborations
in 2021
Industry experts look back at the year's emerging trends, their impact on the industry, and where we go from here.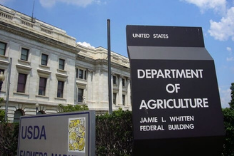 Covid-19 isn't the only disease disrupting the global meat and poultry industry
African swine fever, avian influenza, bovine spongiform encephalopathy, and more made appearances in 2021.
BECOME A MEMBER
Become a member of NIAA to network with a diverse audience, influence industry directed solutions and stay informed on information within animal agriculture. Join today!
SUBSCRIBE
Subscribe to our newsletter to stay on up-to-date on our events and the latest news in animal agriculture!