NIAA WEEKLY BULLETIN
FEBRUARY 11, 2021
Animal-free dairy ice cream secures listings in 5,000 stores
by Elaine Watson
'Animal-free' dairy' ice cream brand Brave Robot will be in 5,000 stores across the U.S. come April 2021.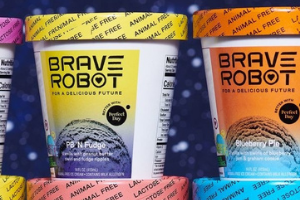 Researchers hope to 'predict and prevent' future pandemics
by Rhonda Brooks
A group of researchers at The Ohio State University is testing animals for COVID-19 (SARS-CoV-2).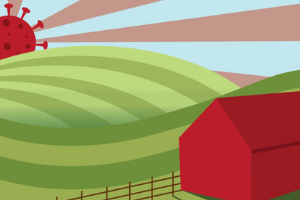 More news in ANIMAL AGRICULTURE
First 3-D printed ribeye is unveiled The first 3-D printed ribeye steak, using live animal tissue, was unveiled and is in the works for regulatory approval.
Swine barn upgrades address efficiency, new regulations Facing older barns and regulation changes, many hog farmers will upgrade their facilities this year.
The evolution of animal activism on farms Most animal activism groups in the U.S. bring in an income of more than $550 million annually.
Radio chips to track cattle in dairy barns  Nanotron Technologies have stepped into the agriculture arena by creating nanoLOC transceiver chip, which is used for asset tracking and active radio-frequency by the security and medical industry.
Consumer perception of taste and nutrition of beef A new report by the Cattlemen's Beef Promotion and Research Board, shows consumers' perception of taste and nutrition of beef still "greatly exceeds that of plant-based proteins."
Animal agriculture market shows resilience   Texas A&M University's Cross-Border Threat Screening and Supply Chain Defense, examines the impact COVID-19 has had on the animal agriculture industry and what that means for producers and consumers.
AgriWebb launches livestock management platform AgriWebb is coming to the U.S. to help ranchers leverage their data more effectively to increase on-ranch productivity, sustainability, and efficiency.
Is the livestock industry prepared for a foreign disease outbreak? Dave Pyburn, National Pork Board's chief veterinarian, and Ethan Lane, National Cattlemen's Beef Association's, share their perspectives on how prepared the pork and beef industries really are when it comes threat of outbreaks.
Climate-smart ag will reduce GHG emissions Widespread adoption of climate-smart agriculture practices could reduce U.S. agriculture's GHG emissions from 9.9% to 3.8% by 2025, according to the Transformative Investment in Climate-Smart Agriculture report.
BECOME A MEMBER
Become a member of NIAA to network with a diverse audience, influence industry directed solutions and stay informed on information within animal agriculture. Join today!
OPPORTUNITIES in Animal Agriculture
American Boer Goat Association hiring Executive Director
The American Boer Goat Association (ABGA) is a founding member of the American Goat Federation. ABGA is a breed registry established in 1993 – a young organization with a lot of potential and a brand new state-of-art office building in San Angelo, Texas. ABGA is actively searching for applicants to fill their Executive Director position. The Association is seeking a dynamic and experienced business professional from the livestock industry. A tremendous opportunity exists to drive technological efficiencies and process improvements for a results oriented executive with a proven track record.
Learn more by visiting here.
Aspire Food Group Seeking Senior Animal Nutritionist
The Animal Nutritionist will spearhead a research program to improve the cricket feed, with an eye on improve the quality and quantity of the macro and micronutrients of the crickets while reducing overall costs. The role is within the R&D division and will report to the VP of Research & Development. This role will be an important component to our existing team and will position Aspire Food Group to address the massive market potential ahead. The position is located in Austin, TX.
Learn more or apply here.