NIAA WEEKLY BULLETIN
March 25, 2021
30+ organizations endorse a shared vision  
by U.S. Farmers & Ranchers in Action
USFRA celebrated National Ag Day by announcing the growing list of partners who have joined the Decade of Ag.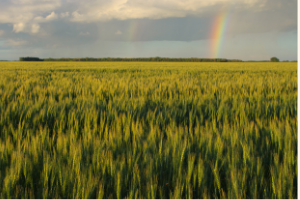 By Fast Company
Several companies are now offering consumers a way to see the full footprint of the product they're using.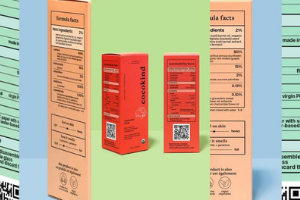 More news in ANIMAL AGRICULTURE
Livestock coalition marshals forces against extreme animal rights initiative  Vet says PAUSE would be 'death of an economic pillar' in Colorado.
Banning chicken cages won't make eggs less humane  Last week, Utah's Governor Spencer Cox signed into law Bill 147 which mandates all eggs are produced in Utah are cage-free by 2025.
Podcast: Keeping animal farming sustainable for future generations  Ag research business DSM Animal Nutrition and Health is seeking solutions for antimicrobial resistance and controlling animal emissions for years to come. In this week's MEAT+POULTRY Podcast, Christie Chavis, vice president of animal nutrition specialties business for DSM Animal Nutrition and Health, discussed some of the positive changes in animal agriculture.
When will we reach peak meat?  A new report from Boston Consulting Group and Blue Horizon, predicts that the U.S. could reach peak meat by 2030, leading to a decline in animal protein consumption.
Tyson Foods expanding case-ready meat production  Tyson Foods is expanding its case-ready meats business by repurposing plant capacity in South Carolina.
Revealed: seafood fraud happening on a vast global scale  An analysis by the Guardian finds that nearly 40% of 9,000 products from restaurants, markets and fishmongers were mislabeled.
Let's keep the momentum following Meat In Day  It's time to continue to build excitement and make everyday Meat In Day.
Gov. Reynolds proclaims "Meat on the Table Month"  Iowa Gov. Kim Reynolds proclaimed April "Meat on the Table Month," to encourage Iowans to support the livestock industry through meat consumption and purchases.
Pull out all the stops for cow care  The Lenkaitis family had three priorities on their mind when updating their barn to a 110-cow freestall facility – take care of the cows, take care of the people and keep the farm around for generations to come.
Aldi adopts new sustainability charter  Aldi announces their new sustainability charter to lower emission of greenhouse gases, cut food and operational waste, improve packaging and source responsibly by 2030.
EVENT IN ANIMAL AGRICULTURE
BECOME A MEMBER
Become a member of NIAA to network with a diverse audience, influence industry directed solutions and stay informed on information within animal agriculture. Join today!