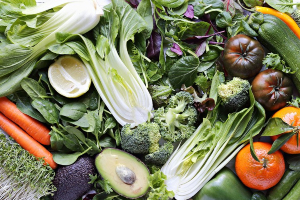 Plant-based diets and climate change solutions
Food Navigator
Opinion poll: majority view climate as "global emergency" but plant-based diet is not desired solution.
Read more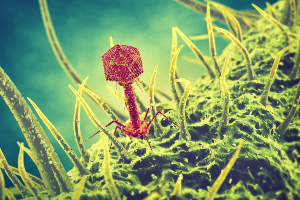 Biotech-feed giant partnership explores bacteriophage potential
Aquaculture Alliance
Poland-based companies set out to broaden the fish health management toolboxes.
More news in ANIMAL AGRICULTURE
Antibiotic sales for food animals increased in 2019 FDA reported a sales increase of 3 % in medically important antibiotics for use in food-producing animals. This is the second year in a row that quantities have increased.
Improving animal welfare communication Candace Croney, Purdue University, outlined the communication challenges the industry faces at the Animal Agriculture Alliance Virtual Stakeholders Summit.
Pig farms restart in Belgium's ASF zone Repopulation is begun in the region hit by African Swine Fever between 2018-2020 that resulted in a depopulation of 67 farms and 4,150 pigs. 
Beyond pesticides sues Sargento Foods In two lawsuits, plaintiffs claim misleading product label claims of "no antibiotics" in products from cows raised with antibiotics.
Video: What is resistance and how does it develop? Genetic mutations in coccida allows resistance to some of the treatment drugs. 
Missouri bill could limit inspectors HB 574, which would limit who can conduct inspections of agricultural facilities, is being considered by the Missouri House Agriculture Policy Committee.

Groups denounce "One Health Certified" label A coalition of animal welfare, consumer, public health, and environmental organizations called on grocery stores, restaurants and meat producers to reject the use of a label known as One Health CertifiedTM (OHC) and the standards behind it. 
Can Minnesota support sustainable aquaculture?  A new three-year, $250,000 project led by the University of Minnesota Sea Grant program seeks to determine the potential for a sustainable food-fish aquaculture industry in Minnesota.
EVENTS
IN AGRICULTURE
Member SPOTLIGHT

Dr. Angela Baysinger, Merck Animal Health, received Feather in Her Cap Award. 

Dr. Dustin Oedekoven, South Dakota Animal Industry Board, received 
Friends of the Industry Award.





OPPORTUNITIES in Animal Agriculture


American Boer Goat Association hiring Executive Director
The American Boer Goat Association (ABGA) is a founding member of the American Goat Federation. ABGA is a breed registry established in 1993 – a young organization with a lot of potential and a brand new state-of-art office building in San Angelo, Texas. ABGA is actively searching for applicants to fill their Executive Director position. The Association is seeking a dynamic and experienced business professional from the livestock industry. A tremendous opportunity exists to drive technological efficiencies and process improvements for a results oriented executive with a proven track record.
Learn more by visiting here.
Aspire Food Group Seeking Senior Animal Nutritionist

The Animal Nutritionist will spearhead a research program to improve the cricket feed, with an eye on improve the quality and quantity of the macro and micronutrients of the crickets while reducing overall costs. The role is within the R&D division and will report to the VP of Research & Development. 
This role will be an important component to our existing team and will position Aspire Food Group to address the massive market potential ahead. The position is located in Austin, TX. 
Learn more or apply here.


Do you have an event, job opening or news you would like to share in our weekly news bulletin? Share it with us at,  communications@animalagriculture.org.
Follow on Twitter| Like on Facebook | Follow on LinkedIn
National Institute for Animal Agriculture | 1310A Westloop Place, #122, Manhattan, KS 66502
Phone: (833) 877-0121 | Email: communications@animalagriculture.org
https://www.animalagriculture.org/wp-content/uploads/2021/01/Twitter_Weekly-Bulletin.png
900
1600
Morgan Young
http://www.animalagriculture.org/wp-content/uploads/2020/12/NIAA-logo-horizontal-full-color-300x74.jpg
Morgan Young
2021-01-29 16:35:31
2021-02-03 17:37:53
Weekly News Bulletin: January 28, 2021