NIAA WEEKLY BULLETIN
April 8, 2021

Register now for Annual Conference,
Exploring Sustainability in Animal Agriculture – A Comprehensive Approach! 
The virtual event will convene April 21-April 23, 2021. Click here to register!
Impossible Foods launches ad campaign, "We Are Meat"
by Valdosta Daily Times
The advertisements proudly and unapologetically claim that Impossible Burger, which contains no animal ingredients, is meat for meat lovers — made from plants.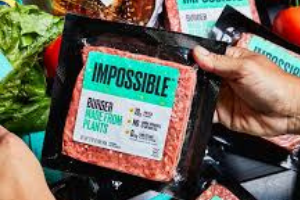 By Progressive Farmer
Four years after the Veterinary Feed Directive (VFD) began, it remains unclear how much of an inroad the statute-and-stick approach has made into U.S. livestock production systems.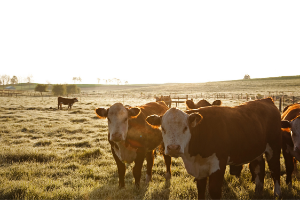 More news in ANIMAL AGRICULTURE
Opinion: Use existing USDA programs to build a climate smart agriculture economy  Making the most of existing USDA programs and strengthening markets for renewable energy, renewable chemicals, and bioproducts is a winning strategy.
Functional oils as alternative growth promoters in turkeys  With relatively high use of antibiotic growth promoters, turkey production is in the cross hairs. Researchers are looking into the effects of functional oils on the growth, carcass and meat characteristics of commercial turkeys as viable alternative to antibiotics.
Farm Bureau pledges $100,000 to MSU project The Farm Bureau Family of Companies announced their $100,000 pledge to Michigan State University's Project RAISE (Raise for Agriculture Industries, Shows and Education).
Ground beef has solid demand  In 2020, the ingredients for a home-prepared, quarter pound cheeseburger totaled $1.84 per burger.
Judge rejects rule that let pork plants speed up production A federal judge has thrown out a rule allowing pork plants to speed up production lines because the U.S. Department of Agriculture didn't properly consider the risks to workers.
Pepperoni shortage hits pizza shops across the U.S.  Pepperoni is the latest pandemic-fueled shortage following ketchup, flour and aluminum cans.
The wild hog knows no fear: true stories of  one of ag's biggest threats  Listen to true stories from farmers and ranchers in a gut-wrenching new video series from USDA that chronicles the impact of feral swine damage on American livelihoods and ecosystems.
African swine fever inflicts renewed toll on northern China's hog herd  Jan Cortenbach, chief technical officer at feed maker Wellhope-De Heus Animal Nutrition, shares that at least 20% of the herd was affected, maybe even 25% in the northern and northeastern Chinese provinces because of outbreaks during the first quarter.
Seafood industry seeks support from Department of Agriculture Processors are still looking for avenues to unload their frozen stock from last year, connect with new buyers and remove some of the congestion in the supply chain.
Beef industry can cut emissions with land management, production efficiency A comprehensive assessment of 12 different strategies for reducing beef production emissions worldwide found that industry can reduce greenhouse gas (GHG) emissions by as much as 50% in certain regions, with the most potential in the United States and Brazil.
How are dairy cows affected by bovine anaplasmosis? Bovine anaplasmosis is the most widespread tick-transmitted disease of cattle globally and is linked to significant production losses in cattle in the United States. Read more about its affects on milk production in this new research article.
BECOME A MEMBER
Become a member of NIAA to network with a diverse audience, influence industry directed solutions and stay informed on information within animal agriculture. Join today!