NIAA WEEKLY BULLETIN
March 18, 2021
Manager of membership services joins NIAA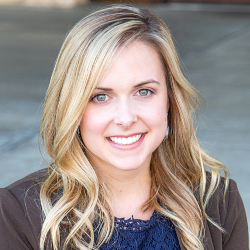 Sending a warm hello from St. Louis, MO, to all the NIAA members and animal agriculture stakeholders! I am Cassie Aherin, the new manager of membership services for NIAA. I grew up on a diversified farming, commercial cow-calf and Red Angus seedstock operation in the Flint Hills of Kansas. After graduating from Kansas State University with B.S. degrees in Animal Science and Agribusiness, I worked for Elanco Animal Health for four years in various sales and marketing positions with their U.S. poultry and food animal channel and distribution teams. In spring 2018, I started at the Beef Cattle Institute at Kansas State University as the program manager for the CattleTrace Pilot Program for animal disease traceability. After spending just over two years with, now, U.S. CattleTrace, I served as a project manager at Ecosystem Services Market Consortium, managing multiple cropland and grazing land pilot projects across the U.S. Recently, I completed the requirements for a Master of Agribusiness degree at Kansas State University and will officially graduate this May.
I'm excited to start meeting each of you and working to advance the efforts of NIAA membership, staff and animal agriculture stakeholders to improve and progress the industry. Please do not hesitate to contact me at cassie.aherin@animalagriculture.org with membership related questions or ideas.
by Pig Progress
South Dakota State University offers virtual tours at the swine education and research facility.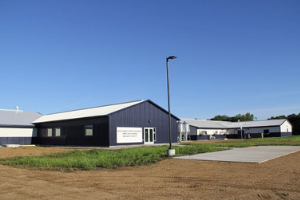 by Growing Produce
Winter Storm Uri, which hit the entire state of Texas, caused a loss of at least $228 million in livestock.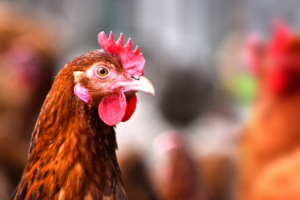 More news in ANIMAL AGRICULTURE
Animal-based protein linked to better muscle performance versus plant protein Researchers at North Dakota State University, Department of Health, Nutrition, and Exercise Sciences have published a study showing the importance of animal-based protein on muscular performance in adults.
Land O'Lakes announces sustainability commitments Land O'Lakes has launched a four-year effort with its 1,600 dairy farmer owners to capture information about sustainability practices.
USDA forms partnership to eradicate cattle ticks USDA Partners with Puerto Rico Department of Agriculture to eradicate cattle ticks.
Grant to help explore manure management and antibiotic resistance Researchers at Iowa State University received a grant to study how manure management systems in livestock production affect the development of bacteria capable of resisting antibiotics.
U.S. poultry industry takes a hit Preliminary data show a 44% drop in broiler processing during the February winter storm.
Secretary of Agriculture highlights proposed $42.6 million investment Pennsylvania's Agriculture Secretary, Russell Redding, joined leaders at the Pennsylvania Animal Diagnostic Laboratory System to emphasize the importance of continued investments in animal health and food security.
Feeding seaweed to cattle reduces greenhouse gas emissions New findings by researchers at University of California, Davis show feeding cattle seaweed reduces methane emissions by 82 percent.
World Pork Expo to take place in Iowa this June After the two-year cancellation of the World Pork Expo due to African Swine Fever and the global pandemic, it will return to the Iowa State Fairgrounds this June.
When will cell-cultured meat reach price parity with conventional meat? Two studies show that cell-cultured meat could be cost competitive with some conventional meat within a decade.
'Fake Farms' are squeezing out serious agriculture potential in Hawaii Some developers have turned acreage in Hawaii, earmarked for farming, into high-end luxury homes and have placed high prices and restrictions on how land is used.
Local sheep farmers find creative ways to connect with consumers The Frederick County Sheep Breeders' Association have created a new type of farmers market for local shepherds to connect with consumers.
USDA conducting national feedlot study The United States Department of Agriculture will be conducting a study focusing on cattle health and management on U.S. feedlots with at least 50 head.
EVENT IN ANIMAL AGRICULTURE
BECOME A MEMBER
Become a member of NIAA to network with a diverse audience, influence industry directed solutions and stay informed on information within animal agriculture. Join today!