What is driving the increase in food prices?
Jayson Lusk examines the volatility in food prices and the highest restaurant price increases since the 80s.
Don't scapegoat animal ag on the altar of climate change
Fortune debriefs on the UN's Climate Change Conference – and the importance of animal agriculture.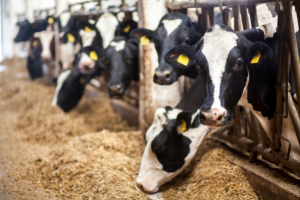 More news in ANIMAL AGRICULTURE
4.5 million plant-based turkeys will be gobbled up on Thanksgiving – Thanksgiving usually means turkey – the bird variety. But more and more, people are opting for the plant-based version of the traditional feast for holiday and everyday meals.
USDA to allow some pork plants to trial faster line speeds – Nine pork processing plants will run faster line speeds under a yearlong trial. The move comes after a federal judge ordered the USDA to end a provision that allowed some plants to operate without line speed limits. The United Food and Commercial Workers (UFCW) Union had filed suit over concerns for worker safety.
Bolstering animal disease surveillance around the world – In recent years, there have been serious outbreaks of animal diseases such as African swine fever (ASF) and avian flu that have adversely affected animal agriculture around the world.
Kansas receives $500K grant to address mental health in agriculture –
The USDA grant is aimed at destigmatizing mental health and supporting the agriculture community. Kansas will use the funding to raise awareness for KansasAgStress.org, to develop reusable media, and to work toward lowering suicide rates among the Kansas agriculture workforce.
Plant-based labeling wars – The Plant Based Foods Association is challenging Oklahoma's Meat Consumer Protection Act, supported last year by Oklahoma Pork and Oklahoma Cattlemen's Association.
Livestock, poultry, egg groups weigh in on pesticide restrictions – Last week, NPPC led 35 other livestock, poultry and egg organizations in asking the EPA to reconsider the analysis used for a proposal to restrict the use of pyrethrin, the pesticide used in food animal houses to control flies.
McDonald's commits $5 million to climate-smart farming – McDonald's pledged $5 million to aid AgMission (joining Pepsico and USFRA) in the development and implementation of climate-smart farming solutions over the next five years.
BECOME A MEMBER
Become a member of NIAA to network with a diverse audience, influence industry directed solutions and stay informed on information within animal agriculture. Join today!
OPPORTUNITIES in Animal Agriculture
The Florida Aquaculture Review Council — Call for Statements of Interest

The Florida Aquaculture Review Council, an advisory council to the Commissioner of Agriculture, is pleased to announce a Call for Statements of Interest to perform applied aquaculture research and economic development projects during Florida Fiscal Year 2023-24. Applicants must submit their complete Statement of Interest to the Florida Department of Agriculture and Consumer Services' Division of Aquaculture no later than 5 p.m. EST on December 10, 2021.
______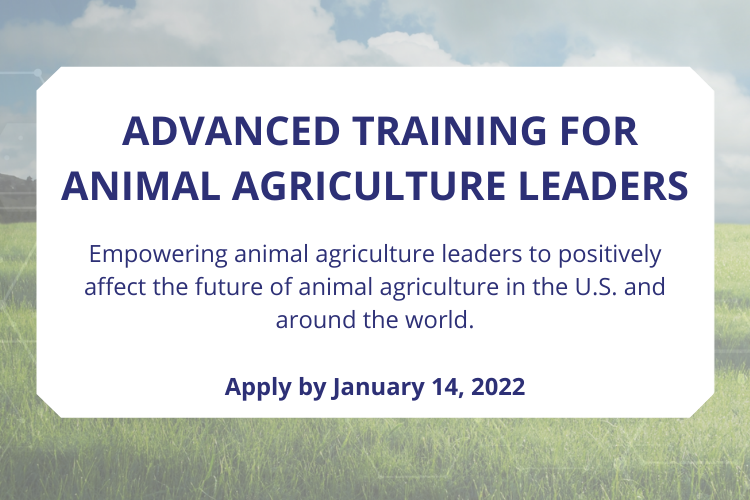 Do you have an event, job or new you would like share in our weekly news bulletin? Share it with us at, communications@animalgriculture.org.
SUBSCRIBE
Subscribe to our newsletter to stay on up-to-date on our events and the latest news in animal agriculture!