What have we learned
about the supply chain during the pandemic?
In 2020, there were shuttered restaurants, grocery shortages, expensive meat and workforce concerns. Nearly two years later, high prices and supply chain issues are still occurring.
The ethics of emerging agtech: working group reviews food tech and gene editing
Food regulation in the UK are generally a few years ahead of the US. A UK-wide interdisciplinary research network is now reviewing the ethics of ag tech and gene editing. Could this affect the US?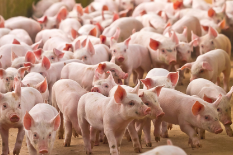 More news in ANIMAL AGRICULTURE
Agriculture loses a great leader – Dr. Tony Forshey, Ohio state veterinarian, passed away last week. Forshey held numerous leadership roles including Chairman of the Board of Directors and Executive Committee for the National Institute for Animal Agriculture.
11 alternative food trends to watch for in 2022 – A lot of trends we saw emerging last year have come to fruition, from the explosion of new plant oils and milks to the introduction of more vegan fish substitutes. Forbes columnist looks ahead to 2022. (This article is consumer focused and not necessarily supportive of animal agriculture. We have included it for the purpose of awareness of the consumer conversation regarding alternative proteins)
Concerns grow amongst farmers and ranchers – After years of pushing on the door, a small contingency of U.S. producers were engaged at the COP26 Climate summit.
Global animal protein outlook shows challenges, demand – The animal protein supply chain will continue to see sustained growth while facing challenges. Trends affecting supply chain costs include a consumer-led push for "more sustainable" animal proteins, biosecurity efforts and lingering effects of COVID-19.
APHIS announces changes to requirements for research facilities – USDA APHIS announced a final rule amending the Animal Welfare Act (AWA) regulations to reduce duplicative requirements and the administrative burden for research facilities while continuing to ensure humane animal care. The changes apply to registered facilities that use animals to conduct research, teaching, testing and experimentation.
National Pork Producers Council hires new CEO – NPPC announced Bryan Humphreys has been chosen as the organization's new chief executive officer, effective Dec. 21, 2021, following the retirement of long-time leader Neil Dierks.
Got milk? Yes, actually, U.S. has too much – Yes, food prices are up. But no, average U.S. milk prices aren't skyrocketing. They've basically stayed the same since January. That's because the U.S. overall has an oversupply of milk, and it's gotten worse over the past few decades.
BECOME A MEMBER
Become a member of NIAA to network with a diverse audience, influence industry directed solutions and stay informed on information within animal agriculture. Join today!
OPPORTUNITIES in Animal Agriculture
The Florida Aquaculture Review Council — Call for Statements of Interest

The Florida Aquaculture Review Council, an advisory council to the Commissioner of Agriculture, is pleased to announce a Call for Statements of Interest to perform applied aquaculture research and economic development projects during Florida Fiscal Year 2023-24. Applicants must submit their complete Statement of Interest to the Florida Department of Agriculture and Consumer Services' Division of Aquaculture no later than 5 p.m. EST on December 10, 2021.
______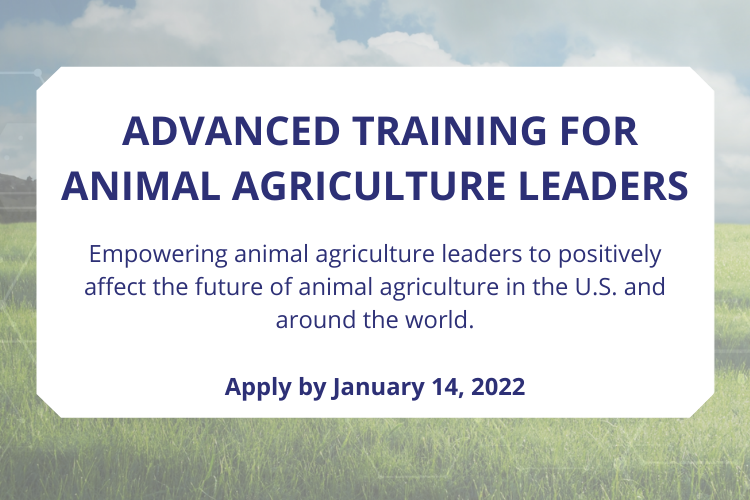 Do you have an event, job or new you would like share in our weekly news bulletin? Share it with us at, communications@animalgriculture.org.
SUBSCRIBE
Subscribe to our newsletter to stay on up-to-date on our events and the latest news in animal agriculture!