HPAI has claimed over 46M US commercial birds in 2022
The latest information released by the United States Department of Agriculture (USDA) Animal and Plant Health Inspection Service (APHIS) reveals that more than 46 million head of commercial poultry have been lost in the United States to the highly pathogenic avian influenza (HPAI) outbreak.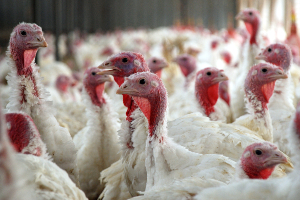 A proactive step forward in pork industry's biosecurity program
Proactively enhancing wean-to-harvest biosecurity will help control the next emerging disease in the U.S. pork industry and improve U.S. swine herd health. That's why  SHIC, Foundation for Food & Agriculture Research (FFAR), and Pork Checkoff are funding a Wean-to-Harvest Biosecurity Program.
EVENTS IN ANIMAL AGRICULTURE
NIAA Annual Conference – April 18-20, Kansas City, MO
SUBSCRIBE
Subscribe to our newsletter to stay on up-to-date on our events and the latest news in animal agriculture!