Investing in livestock health can save people and the environment
The International Livestock Research Institute (ILRI) recently released a brief that provides strategies to promote One Health by investing in livestock systems.
Researchers to explore effect of big data on dairy farms
A new 3-year project exploring big data on dairies has been awarded to Cornell $1.2 million by the National Science Foundation's Human-Centered Computing program.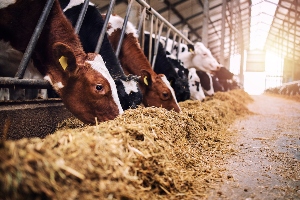 SUBSCRIBE
Subscribe to our newsletter to stay on up-to-date on our events and the latest news in animal agriculture!