U.S. poultry and egg
exports surge
Exports of U.S. broiler chicken and shell eggs set records in the first half of 2021.
American farmers face critical supply chain issues
AFBF details seven priorities for the on-going supply chain issues.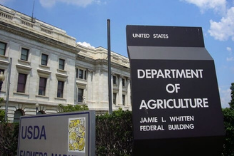 BECOME A MEMBER
Become a member of NIAA to network with a diverse audience, influence industry directed solutions and stay informed on information within animal agriculture. Join today!
SUBSCRIBE
Subscribe to our newsletter to stay on up-to-date on our events and the latest news in animal agriculture!