Cheddar and butter prices
set record highs 
Global dairy prices set record highs at the Global Dairy Trade auction with the GDT price index up 5.1 percent, upping average prices to $5065 per ton.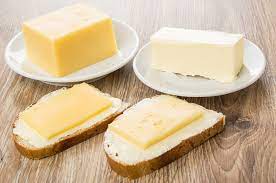 Beef prices rise as
ranchers' costs soar 
Current event conflicts are already causing surges in grain prices used to feed cattle, yet another factor causing supermarket beef prices to rise.
More news in ANIMAL AGRICULTURE
African swine fever risk assessment tool available – African swine fever cases have been identified in the Dominican Republic, and the US is on alert. Researchers have developed an online tool to help farmers prevent the disease.
Farmers and ranchers battle monopolies and seek to improve returns –  The pandemic's supply chain woes reveal to Americans a fact long known to farmers: shared monopolies dominate the food industry. Farm groups are at work to transform our agrifood system.
Signs indicate US turkey industry will expand – Hatchery data indicates an expansion effort is being made in the turkey industry. Eggs in incubator numbers for both January and February are above 2021 levels, as are poult placements, which are about 5% higher than they were a year ago.
Developing an emergency preparedness plan on your farm – Farming is a dangerous occupation. With spring about a month away, now is an excellent time for farmers to plan ahead.
Meat alternatives growing, but not impacting meat demand – Plant-based meat alternatives are an emerging industry, growing more than 200 percent since the beginning of the pandemic. Agricultural economists are studying consumer demand for these products and how it could impact the meat industry.
Unwrapping USDA's new dairy processing cost study and its impacts-  USDA recently released the Cost of Processing in Cheese, Whey, Butter and Nonfat Dry Milk Plants study, which was commissioned through the University of Wisconsin to update and review the costs of production for dairy processing plants.
Methane-reducing feed additive gets green light for EU – Royal DSM announced that European Union (EU) member states have approved the marketing of the methane-reducing feed additive for dairy cows, Bovaer, in the EU. This is the first of its kind to become available.
BECOME A MEMBER
Become a member of NIAA to network with a diverse audience, influence industry directed solutions and stay informed on information within animal agriculture. Join today!
OPPORTUNITIES in Animal Agriculture

The National Institute of Antimicrobial Resistance Research & Education is seeking your feedback. Your help is requested to better understand the needs of the animal health industry data privacy and security concerns related to sharing AMR data from animals. The survey can be accessed here.
—
Do you have an event, job or new you would like share in our weekly news bulletin? Share it with us at, communications@animalgriculture.org.
SUBSCRIBE
Subscribe to our newsletter to stay on up-to-date on our events and the latest news in animal agriculture!