Upcoming Council Meetings
Members: register for the Global Animal Health and Emerging Disease council meeting on June 7 at 2 p.m. CST. Council chair, Dr. Julie Smith, will lead the council in reviewing and approving resolutions. Register here.
Animal Identification and Information Systems Council is hosting a USDA Update meeting on June 8 at 2 p.m. CST. Dr. Aaron Scott from USDA-APHIS will share the latest news and Council co-chairs will moderate a Q&A session. Register here.
Cybersecurity tips for your business
Security experts are urging all farmers to make cybersecurity a top priority for their businesses as these crimes continue.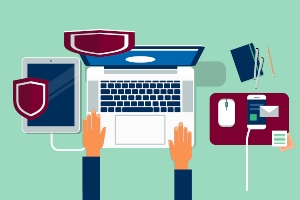 Beef export values continue climbing with strong global demand
U.S. beef export values recently hit a new record, according to data from the U.S. Department of Agriculture.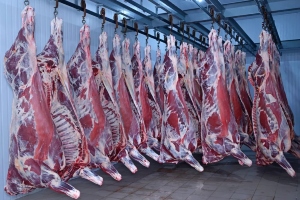 More news in ANIMAL AGRICULTURE
Project to identify control points of Salmonella in turkey – The study will investigate pre-harvest sources of the pathogen.
Synthetic biology could make poultry feed more sustainable – Grain and crop production account for over half of the greenhouse gas emissions in the animal protein supply chain.
Before the freezer: selecting the best calf with beef in mind – Whether you are selecting an animal from your own herd, buying at the livestock market or selecting from a local producer's herd, it's important to get started on the right foot.
Sustainability talking points in your back pocket – Animal agriculture plays an essential role in a sustainable food system. Unfortunately, this is not always the story that's told; that's why it's so important to do our part to share our sustainability stories with the general public.
Chicks benefit from early access to feed and water – Hatching systems that enable access to feed immediately after hatching come in 2 forms. One provides feed and water in the hatcher, while the other eggs hatch in the barn on-farm and the chicks have direct access to feed and water there.
When is more or less good in swine nutrition? – When it comes to swine nutrition, if you take a step back and look at it as a whole, you may think, "more nutrients equals faster growth," right? Well, it's not quite that simple. Read more on what nutrients are appropriate for your swine.
A slice of vegan cheesecake –  "The flavor wasn't bad, but the texture was odd and the crust was difficult to get a fork through. Not the best cheesecake, but nothing I would send back." Roy Graber discusses his accidental order of a vegan dessert and uses it as a conversation piece at the Animal Agriculture Alliance Stakeholders Summit last week.
BECOME A MEMBER
Become a member of NIAA to network with a diverse audience, influence industry directed solutions and stay informed on information within animal agriculture. Join today!
OPPORTUNITIES in Animal Agriculture
SUBSCRIBE
Subscribe to our newsletter to stay on up-to-date on our events and the latest news in animal agriculture!