Farm animals are not susceptible to COVID-19
USDA ARS determined that farmed animals cannot replicate the SARS-CoV-2 virus.
Dairy checkoff's new 'Reset' campaign aimed at Gen Z 
The Undeniably Dairy campaign, "Reset Yourself with Dairy", is tailored specifically to Gen Z.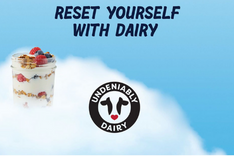 BECOME A MEMBER
Become a member of NIAA to network with a diverse audience, influence industry directed solutions and stay informed on information within animal agriculture. Join today!
SUBSCRIBE
Subscribe to our newsletter to stay on up-to-date on our events and the latest news in animal agriculture!