Pig farmers scramble to meet new animal welfare requirements
The new California animal welfare law goes into effect on Jan. 1 and could push pork prices higher as farmers modify housing.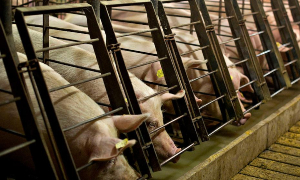 Gene-edited pig kidney successfully transplanted to human 
Scientists attached a pig's kidney to a human body – a small step in the decades-long quest to use animal organs for life-saving transplants.
BECOME A MEMBER
Become a member of NIAA to network with a diverse audience, influence industry directed solutions and stay informed on information within animal agriculture. Join today!
SUBSCRIBE
Subscribe to our newsletter to stay on up-to-date on our events and the latest news in animal agriculture!